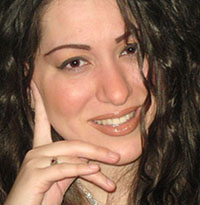 While we are alive, let's Fulfill Our Legacy: Begin a Leader, END A LEGEND!
Dear Friend:

I believe with all my heart that you are magnificently created to produce brilliant results!  Anything less is not part of your destiny!  Refuse it, turn it away, and believe with all the inspiring layers of your heart that you deserve the best!
Take a chance on you.  Believe that your challenges are truly your greatest opportunities.  If your mentors can withstand and conquer their storms in life, so can you. 
Let's do this together and contribute to our prosperous heritage with our celebrated foot prints!
Welcome dear friend, to the Annie Armen Show!

With Love and Gratitude,